Amazing Features
Beauty Manager is an app for beauty professionals
Your appointments with clients are easy to create and manage now
Automatic Reminders
Set up automated reminders and get notified by system notifications. Your clients will get notifications directly to the email address.
Wallet
Track your financials on the go and never miss an important financial detail.
Customer Management
See information about your customer's such as booking history, upcoming appointments, contact information, date of birth and others.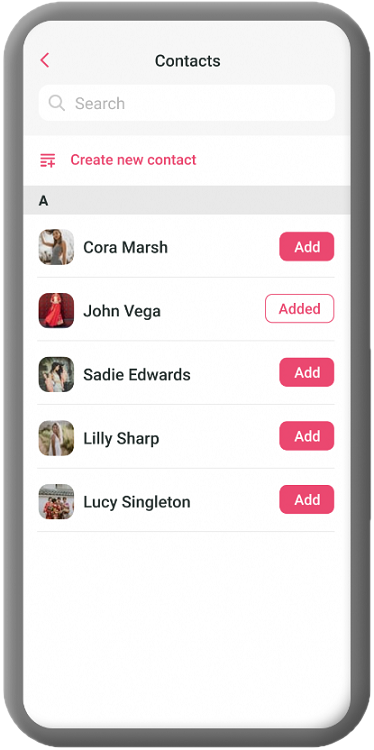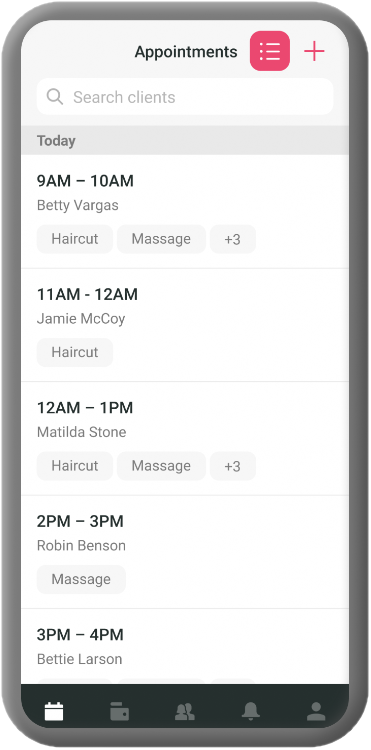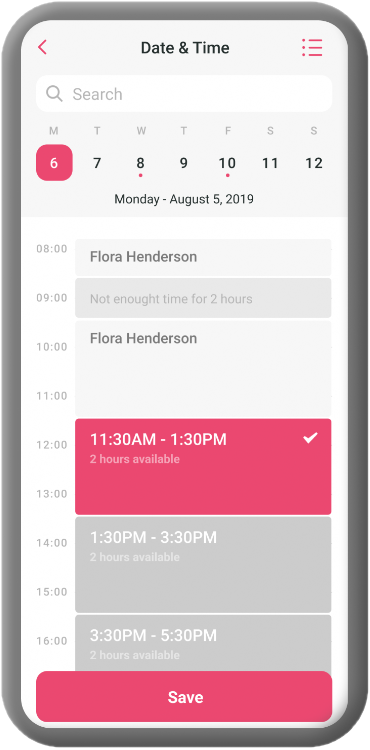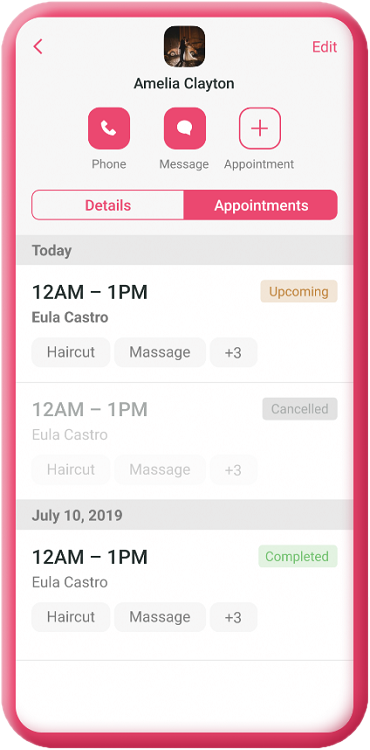 Smart Time Slots
Get automatic suggestions about the available timeslots based on the chosen service.
Instant Price Calculations
Instant price calculations for each appointment based on the chosen services.
Advanced Booking Calendar
Create, view, and edit appointments, no matter where you are. With Beauty Manager app, appointment scheduling is a breeze!
Why Should You Choose Beauty Manager App
Our team has developed a simple and functional app that would help beauty workers arrange their services and appointments with clients.
This awesome app simplifies the organization process for beauty professionals, allowing them to focus their attention on clients and the delivery of care.
We are inspired by the challenge to simplify communication between business and customers, making tasks easier and faster.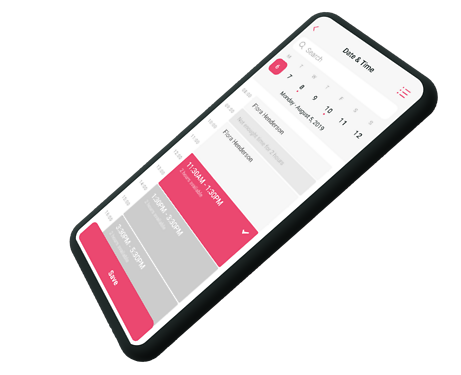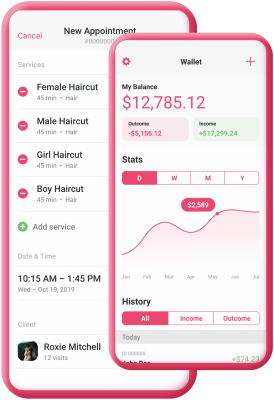 Time Managment
Organisation Managment
Financial Traking
Beauty Manager app helps you to:
Track your finances and activity
Keep records and information on each client
Manage your appointments
We are continuing to work on the application in order to add new incredible features so that all users can enjoy the newest functionality and get the maximum capabilities of the Beauty Manager
Other Apps Developed by BestWebSoft
Check out our other great mobile applications in our portfolio

Car Service Manager
BestWebSoft has developed a simple and functional app that would help car repairmen arrange their services and appointments with clients.

Patient Manager
Patient Manager app is the best appointment schedule, planning and management software for medical facilities and Medical Doctors.
Download Beauty Manager App
The Beauty Manager app was developed to facilitate interaction between beauty industry professionals and clients. If you have a lot of clients who want to quickly and conveniently get the desired services – the Beauty Manager is for you. Organize your time and services in a few taps and focus on providing high-quality service!