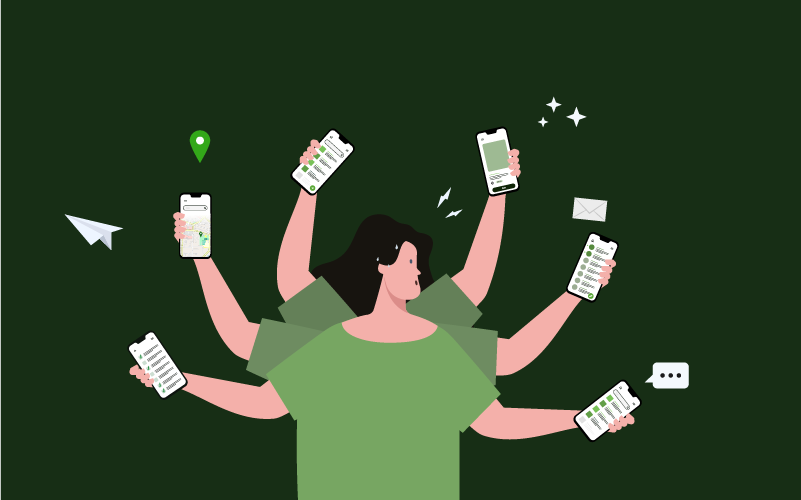 You may have heard the slogan "There's an app for that" which was used (and is now trademarked) by Apple in 2009 during a series of TV commercials they ran to promote the many apps available on their ever-popular app store.
This slogan is especially relevant to the productivity of your workplace. Whether you want to spend less time in meetings or manage your customers more efficiently – thankfully, there is an app for that.
Forbes reports that almost every brand feels the need to have multiple specialized apps, which already tells you the importance of apps for the modern workplace.
Therefore, we have compiled four important ways apps can increase productivity in the workplace, and we hope you can use one of them to improve your productivity.
Automation by App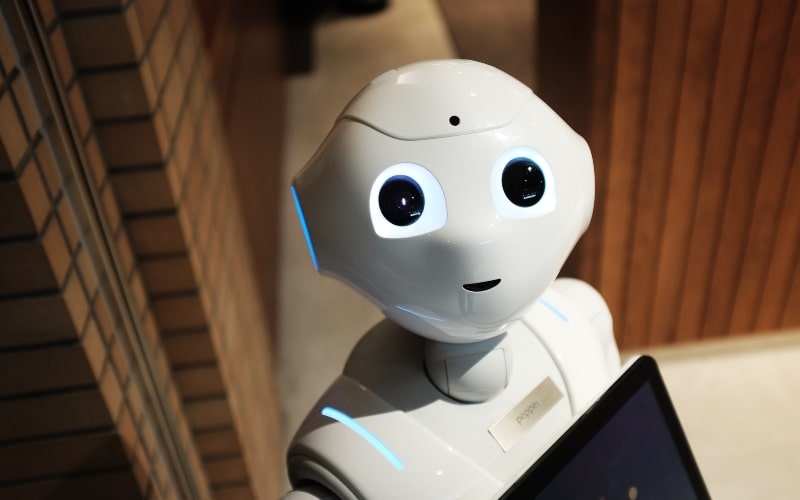 There are hundreds of applications today that automate just about anything. The ability to automate various tasks saves you a lot of time, and time at work is valuable!
From social media planners like Buffer or Hootsuite to a billing system like Mint that automatically tracks all of your checking accounts, credit cards, and savings accounts in one central place.
Your workplace will become more efficient with a variety of automation tools. Your business will see significant reductions in wasted time and real improvements in work quality – if you use the right automated tools for you.
They're really easy to find too: just search for which aspect of your job you need to get done faster and more efficiently, and you'll likely find an app to help you get there.
Android is a world of automation, there are several apps and mods that let you do a few simple and moderated tasks automatically. The Android ecosystem provides incredible opportunities to get your job done with countless apps. There are several applications for doing the same type of work. Likewise, there are many task automation apps on Android.
Our modern smartphones are already smart enough to interact effectively and efficiently with the environment and users.
Automation apps turn smartphones into the smartest ones by instructing the phone to perform a specific task at the exact time and under specific conditions. There are many applications, some of which are free and some are expensive. Moreover, some of them were developed many years ago, while others have emerged in the past few months.
Planning by App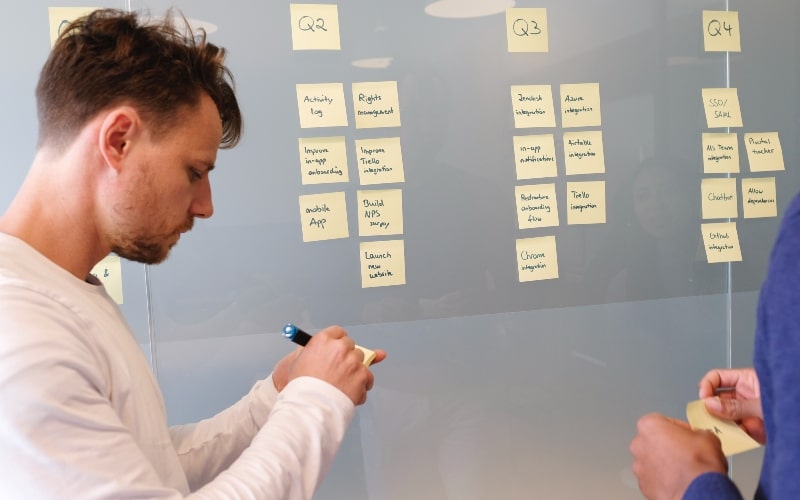 If you haven't ditched a paper calendar in favor of an online one like Google, then we're sorry. Calendar in general is an essential tool when it comes to the productivity and time management aspects of your work, but a calendar app like Google Calendar or Apple Calendar is paper-free, less fiddly, and can sync across all your devices.
You can be a recruiter or employer and you need something to help you schedule appointments. An app like Doodle or Calendly can help you with this.
Send potential customers or employees an email with available times using Doodle and they'll have a simple interface with available times to choose from.
Whether you are an employee or an employer, the timetable app helps you organize your time more efficiently. So throw away the paper calendar on your desk and keep up with the times!
Planning is always a good idea. You get an idea of what you need to do when you need it, and how much it costs. Plus, it keeps you informed so you don't forget anything. There are many scheduling apps on Android. You can find apps to plan anything from food to weddings, gardening, budgeting, and even super-simple day planners. There are many options, but we think we can help narrow them down.
Cooperation by App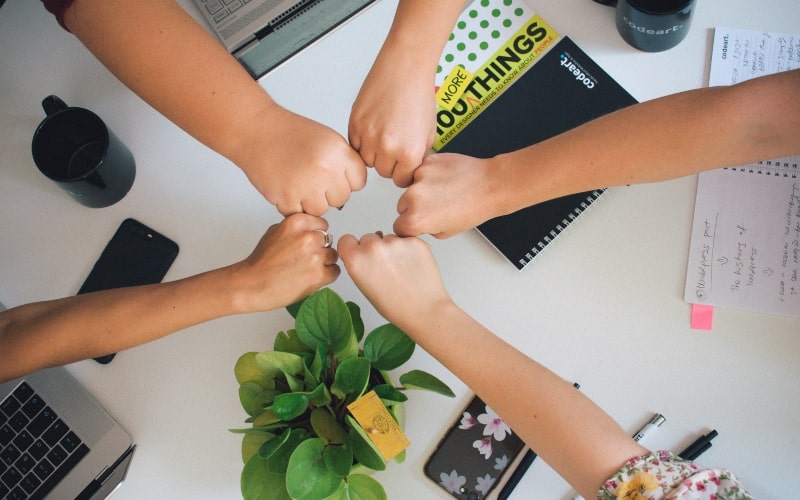 Like calendar apps, collaboration apps are all about portability and accessibility. Online collaboration is essential for today's workforce because it means employees don't need to be close to each other to work together.
We found that 15% of the company's time was spent in meetings. Collaboration tools allow your employees to work remotely and share documents with each other from anywhere.
It is easier for employees to communicate, but more importantly, they spend less time in face-to-face meetings and instead spend more time on more important tasks.
For example, Slack is a popular instant messaging and file-sharing service that I just started using at work. It has tons of useful tools and easily integrates with other vital work tools like Google Drive, Mailchimp, Trello, Twitter, and more.
Customer Service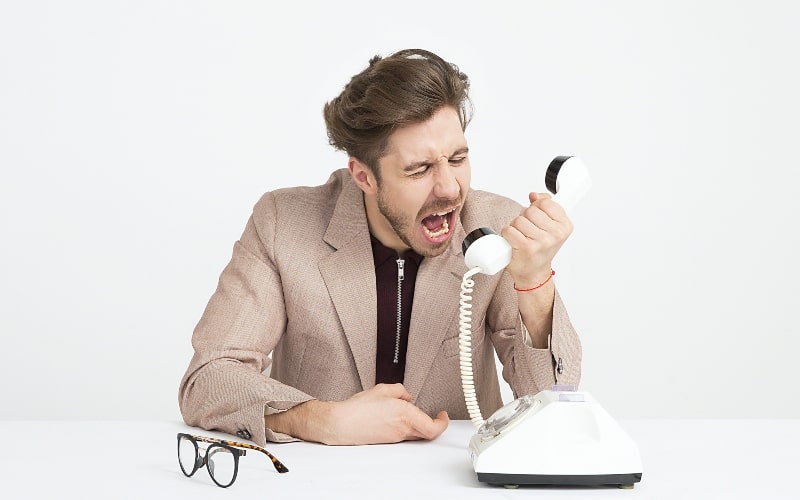 Finally, it is imperative that you provide your employees with all the tools they need to maximize their relationship with your customers.
You probably already use customer relationship management (CRM) software like Hubspot and Salesforce to help manage customer interactions and store valuable customer data.
Some CRM systems are more complex than others, and we recommend that you choose the ones that have turned their program into an application.
Why? So that your employees can access information and build relationships on their personal devices. This will shorten the time it takes to solve the problem and, in turn, make your customers happier and your employees more efficient.
Conclusion
However, don't overdo it with apps! Using too many applications at the same time risks not only losing all the benefits of each application, but it also risks making your workplace less productive – the exact opposite of why you originally used this application! Finally, we would like to offer you our applications capable of optimizing your life and work. Or maybe you have any ideas for developing an application? We will be happy to bring them to life! Fill out the form and we will answer you immediately.