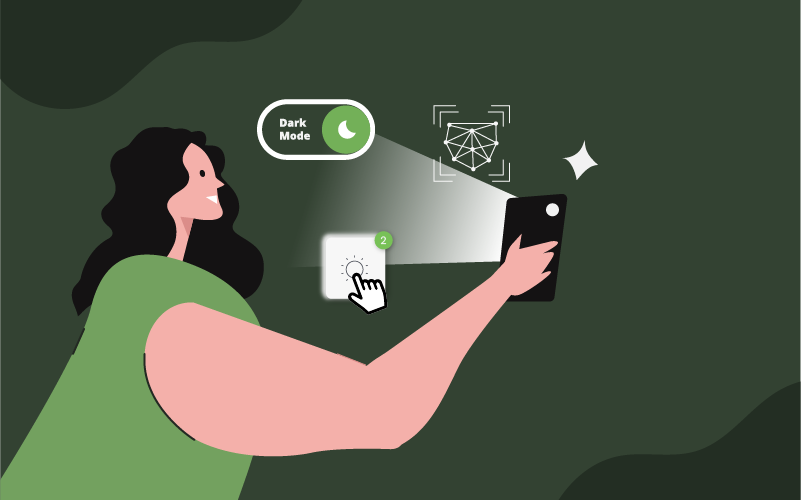 The evolve of technologies in mobile development affects not only the functionality of applications and sites but also how they look from the side of users. In order for the application to look fresh and modern, you always need to keep abreast of the latest design trends and follow the trends in technology. In this article, we have collected for you the main UI / UX design trends that are likely to be popular in 2021.
1. Volumetric Design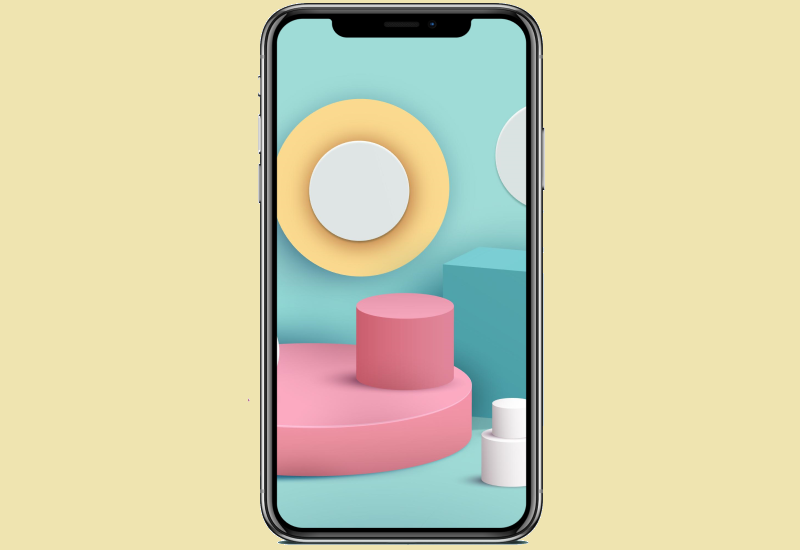 The creation and subsequent implementation of a 3D interface into an application require considerable knowledge and skills, but the end result is impressive.
The 3D interface allows you to bring the interaction of the application with the user to a qualitatively new level while maintaining ease of use.
In 2021, more and more app developers are likely to start implementing 3D design into app interfaces.
2. Neomorphism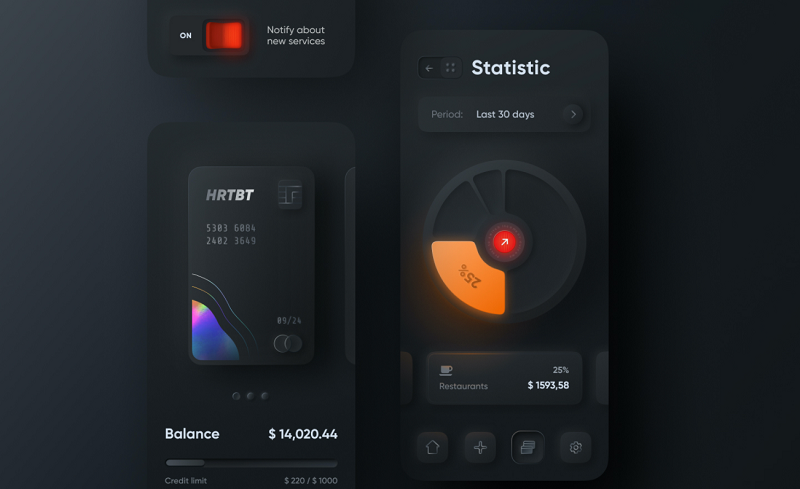 Neomorphism can be called the next generation of skeuomorphism, loved by many users. Users liked the icons on old iPhones, which they literally wanted to touch. Apparently, the latest design trends will revive skeuomorphism in a new form, giving it a newer – modern and fresh look.
Neomorphism compares favorably with other trends of past years in a realistic and simple unloaded look. Neomorphism is well accepted by the design community and is expected to be widely used in 2021.
3. Rounded Edges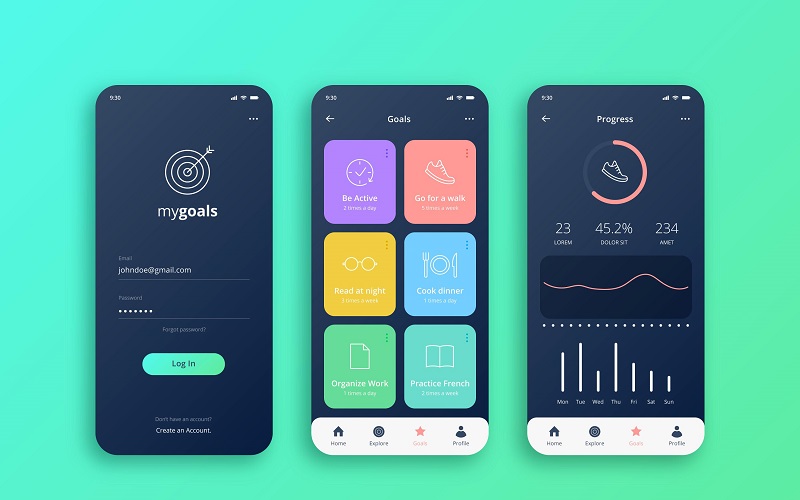 A small but interesting trend is observed in app design. Over the past three years, the appearance of smartphones on Android and iOS has changed a lot and now their screens and cases have a rounded appearance.
Along with the appearance, the interface of applications also changes, now the design is dominated by a rounded appearance of buttons and icons, which positively correlates with the appearance of phones.
4. Touch / Face Login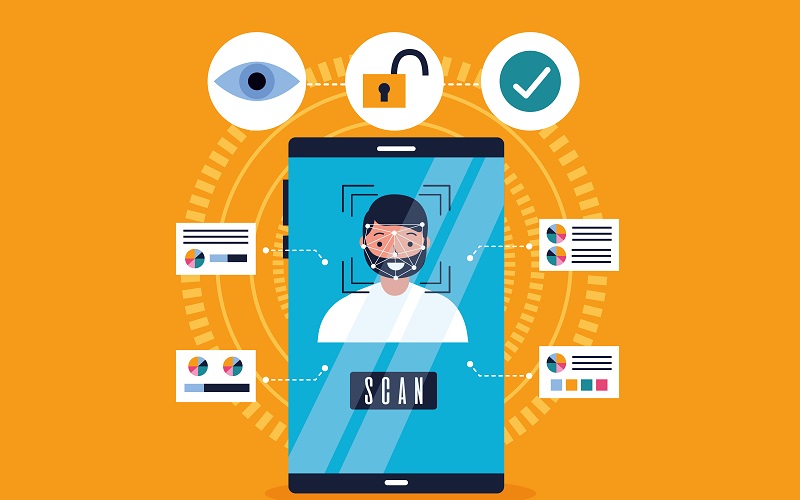 A person's memory is not unlimited, and cannot remember passwords from dozens of sites and applications on which a separate account is registered.
Fingerprint unlocking appeared on smartphones a few years ago (it is still used in many new phones), a couple of years ago it was replaced by face unlocking.
But this type of authentication in individual applications is only gaining momentum. It is much more convenient and faster to log into the application through a fingerprint or simply by looking at the camera. A big plus is the security of this method.
It is safe to say that the old applications requiring password entry will receive an update in 2021 that allows you to log in by face, and new applications will already be released with this wonderful functionality.
5. Dark Mode Support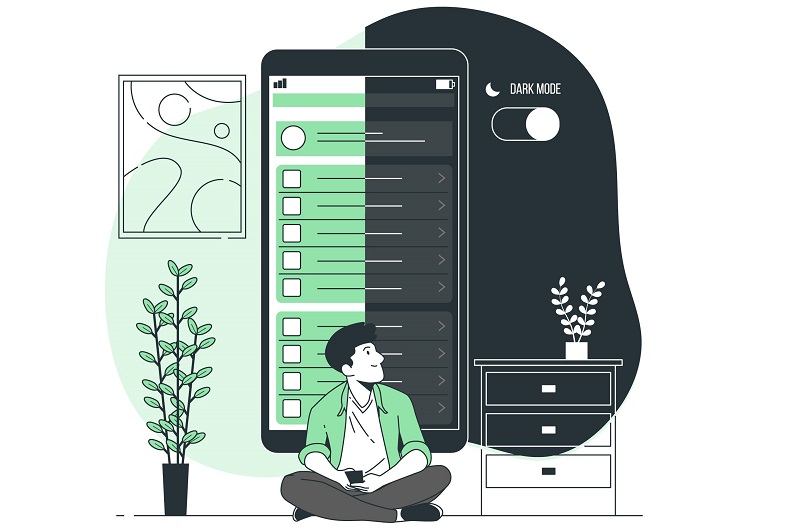 Dark mode has been around for a while in apps, but it quickly gained popularity. It is already available on many popular websites and applications of large companies.
The dark mode can automatically turn on depending on the theme of the smartphone or have a manual switch. The user is comfortable and pleasant when the application does not stand out from the general design of the smartphone.
Also, dark themes can reduce the eye fatigue of users in the dark and save smartphone battery power.
6. Gradient Colors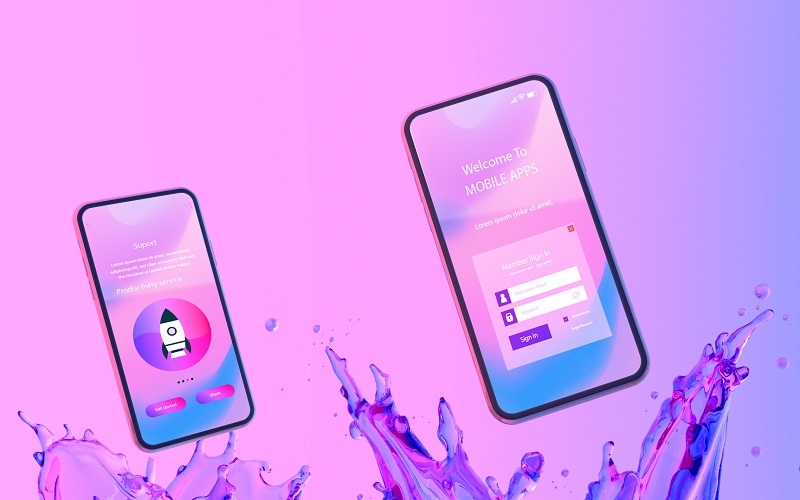 Dull and monochromatic applications have already become boring to users, applications with the use of white space have existed on the market for too long and users got tired of them.
A couple of years ago, designers started experimenting with palettes, and for the first time, an app began to appear using gradients as the primary way to express the style and depth of an interface.
This year, designers will continue to use vibrant gradients due to the love of users, ease of creation, and implementation.
7. AR – Augmented Reality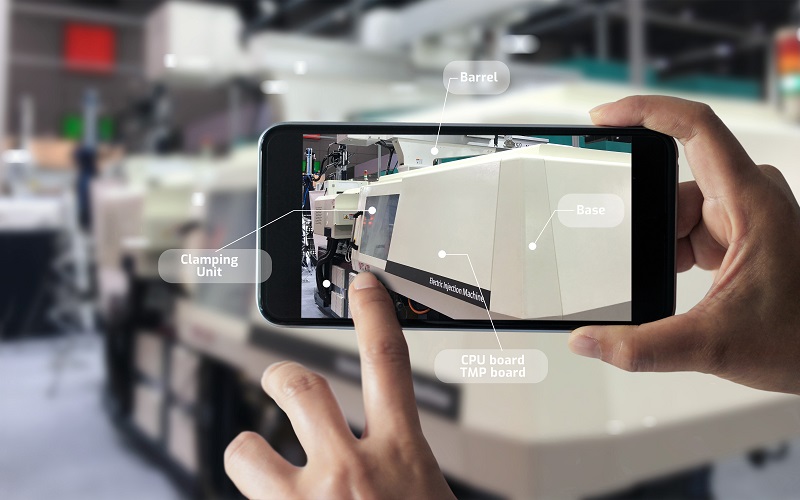 Augmented reality is evolving significantly as the performance of smartphones and their cameras improves. Big corporations like Google and Apple are investing huge amounts of money in the development of this technology.
The current development of technology can give the user a sense of being in the world of the future, with graphics superimposed on top of real infrastructure or interior objects.
Adding AR to applications can be suitable for absolutely different types of businesses – from games and applying mask effects to the face, to engineering applications and real-time street maps. 2021 could be the time when users use AR on a daily basis for everyday needs.
8. Bottom Navigation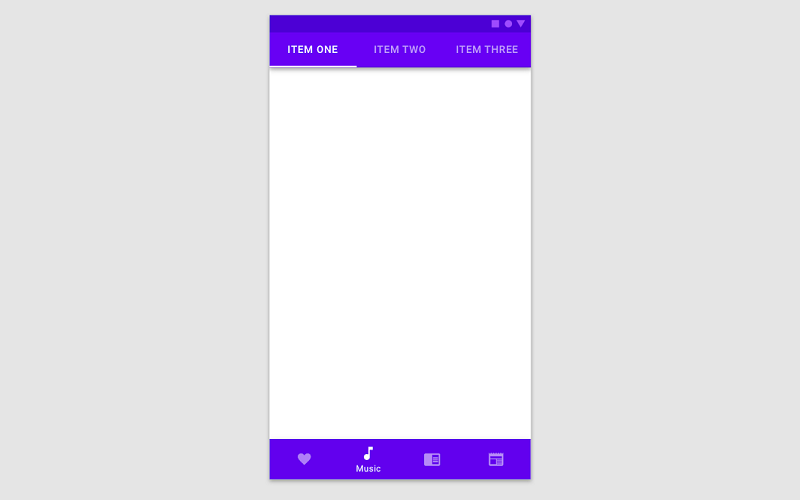 The increase in the diagonal of the display of smartphones forces designers to think about the convenience of using the application with one hand, so all interaction is shifted to the lower part of the screen, allowing the user to effortlessly control all the functions of the application without using the second hand and without changing the grip.
In addition, widespread use is starting to use the long press, which is used for interactive actions. In 2020, manufacturers have already started changing their shells to switch to Bottom Navigation.
In 2021 more and more developers of third-party applications will implement this convenient feature.
Conclusion
The overall aim is to drive design trends for 2021 to make apps enjoyable, fun, and as easy to use as possible. Recently, applications have ceased to be just tools, but have become personal assistants, which it is pleasant to spend work and free time with.
This year's trends make developers and designers think about how nice and fun it is to spend time in the app. We are looking forward to implementing all of the above trends in live apps to fully experience the future on smartphone screens.
If you need help developing high-quality mobile applications, designing, testing, we will be happy to help you achieve your goals. Fill out a simple form and we will answer you as soon as possible.