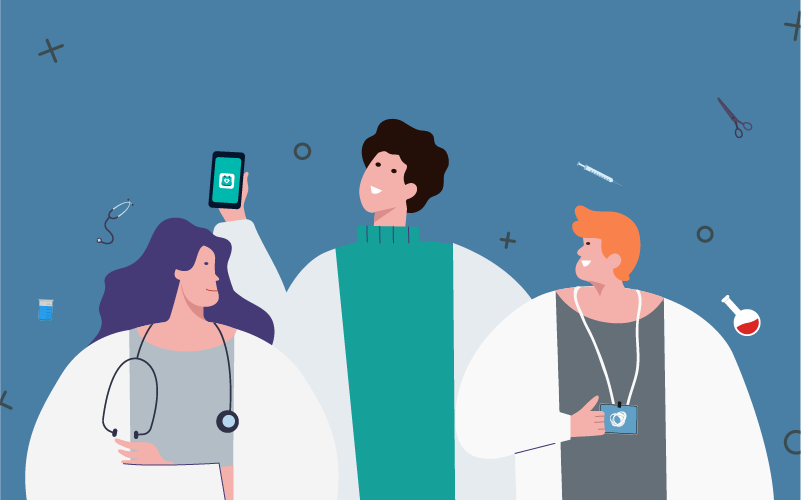 The coronavirus pandemic has made a difference in the lives of one and all. Over the past year, the world has changed a lot and now we live in a new reality in which medical workers are standing on the front line of the fight for the health and lives of people over the globe around the clock.
Mankind in the past has already faced all sorts of dangers threatening civilizations, but in those days, doctors and other medical personnel were not provided with such strong assistance as modern technologies and the Internet can offer now. Nowadays, everyone can contribute to the overall victory over COVID-19 by reporting their contacts with the infected in time, preventing the spread of infection. But the most important people in this struggle are undoubtedly the workers of medical institutions.
Now almost every one of the millions of our heroes has a smartphone or tablet with the Internet. So, how can it be most useful in their work? Let's look at applications that will help healthcare workers better cope with their responsibilities, saving the maximum number of lives and streamlining their time not only to fight the coronavirus but also to fight other diseases.
1. Virtual Practice for Healthcare Providers by NeedStreet

This application is excellent for doctors who monitor patients at home or discharged from the hospital and require monitoring. In times of pandemic, this can be very useful, because the medical staff will not have to directly contact patients, thus avoiding the spread of infection.
With this application, the doctor can remotely check the patient's condition using medical tests, health trackers, and video calls, monitor medication intake and communicate with patients in a convenient chat. So the treatment process would be on a high level as it should.
Virtual Practice for Healthcare Providers app is available on Apple App Store and Google Play Store.
2. Medscape by WebMD

This is one of the most downloaded medical apps on the market. The application contains more than 6 thousand articles that will help doctors consult and make the right decision quickly and efficiently, to save time and lives. The news section will allow doctors to always keep abreast of the latest developments in the field of medicine.
The section with consultations will help doctors who are faced with difficult cases to get the help of professionals from all areas or to consult other doctors who have questions or difficulties. The application will allow doctors to continue to educate themselves and not lose the necessary skill to effectively and quickly help patients.
Medscape app by WebMD is available on iOS and Android devices.
3. VisualDx by VisualDx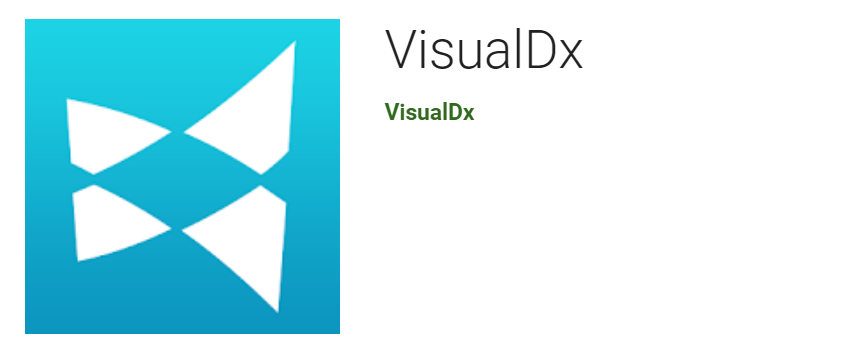 The most popular application for helping doctors in identifying diseases based on various factors, a huge library of dozens of images and information will allow doctors to make a quick correct, and informed decision in making a diagnosis.
The application is also suitable for self-education of patients, as well as students who are on the way to becoming a professional. Perfect in a pandemic, since doctors can remotely compare the images received from the application with a huge library and prescribe the necessary tests or treatment without delay.
VisualDx application is available on iPhone, iPad, and Android devices.
4. epocrates by Epocrates

Another app to help doctors save time and focus on patients. The application allows you to check the compatibility of different drugs with each other, recognize an unknown pill, and also has a built-in medical calculator. The application helps you to find an alternative medicine in a few clicks and, which is important today, has a built-in news resource on COVID-19.
The app contains quizzes on medical topics that help keep doctors' brains in good shape. The simple and intuitive interface of the application will allow you not to spend a lot of time on the menu and find what you need in a few clicks.
Epocrates is available on iOS and Android devices.
5. UpToDate by Wolters Kluwer Health | UpToDate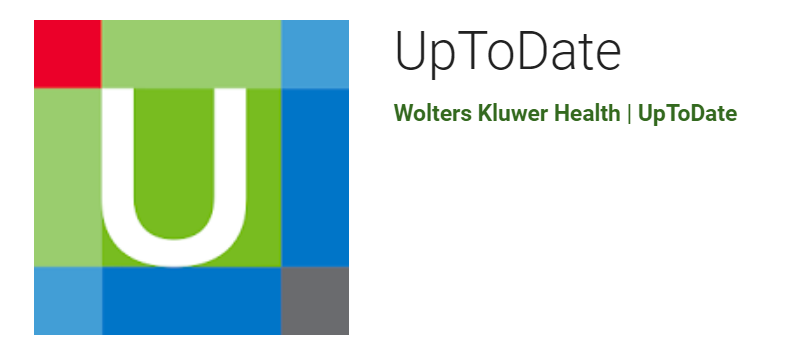 Medical professionals using this application can receive an answer or check the accuracy of their knowledge anytime and anywhere. UpToDate is an application that brings together knowledge of medicine from all over the world and is recognized as one of the best professionals in the medical field, educational institutions, and associations.
Unfortunately, the app is not available everywhere and requires an expensive subscription. In addition to a huge library of knowledge, the application's functions include medical calculators that are convenient to use on smartphones, history of views, and bookmarks. There is also a built-in email functionality for communication between patients and doctors.
UpToDate is available on iOS and Android devices.
6. Patient Manager by BestWebSoft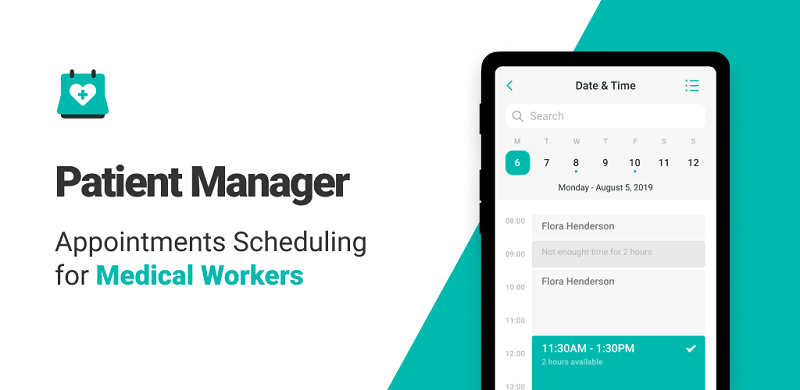 The most important aspect of doctors is the observation and admission of patients. In times of such a strong workload on doctors and medical personnel, it is necessary to clearly plan your time to help the maximum number of patients. You can schedule appointments and receive notifications and suggestions for the right time.
The use of the application is suitable for all types of medical appointments, from taking tests to complex procedures. The ability to view contact information, date of birth will allow you to always stay in touch and not keep information in paper form.
A convenient calendar will allow you to see all upcoming meetings in the form of a day, three days, a week, or a month.
Patient Manager app is available on Google Play.

Conclusion
There are undoubtedly endless ways to help healthcare workers in these challenging days. Mobile applications listed above can help not only doctors but also patients, bringing convenience in taking care of their own health. If you are a medical professional, all of the applications listed above will help you help patients recover as quickly as possible, as well as effectively distribute the schedule and get rid of paperwork. After all, the era of mobile applications has helped not only change social interaction but also added the ability to gain new knowledge, save time, money and improve your work efficiency in all areas of employment.