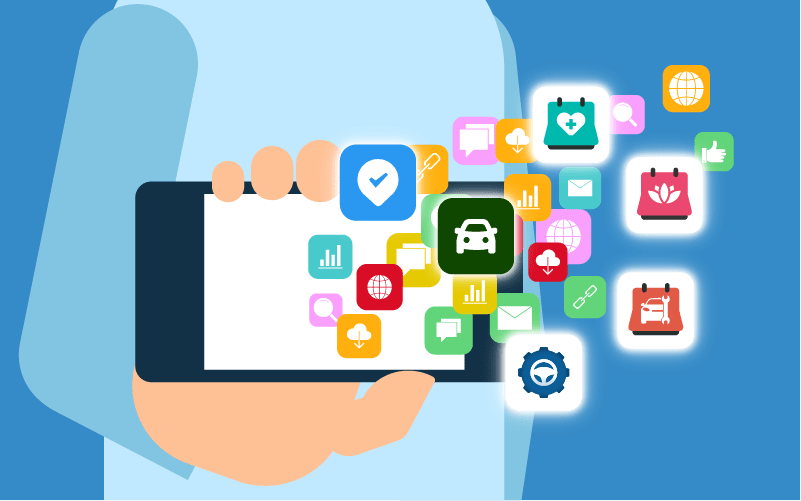 The years go by, new ideas come. The modern world demands more and more. With technical progress, new branches of software have become more and more popular. It is hard to imagine a person without a mobile phone, a tablet, or a life without an internet connection. We are addicted to technologies, and new features, that improve your lives, and staying on a guard of your comfort.
Like Neil Armstrong said "One small step for man, one giant leap for mankind", the app development is for us. We work hard, doing all for the best step by step, to create something that has great facilities and what we are proud of. Mobile App development is a demanding sphere, so we have already created some fascinating products that will make your life easier.
So, let us present you with new Applications, that we have created!
Beauty Manager – Easy Steps for Better Salon Management Planning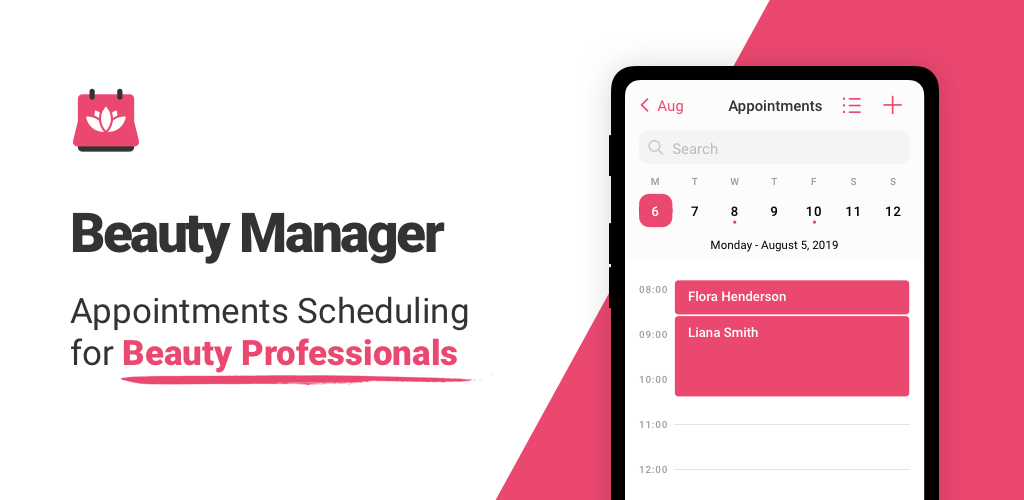 Our beloved app for the easement of life for people, who are aimed to make us more beautiful and give us some relief. Beauty Manager App is an appointment app for beauty specialists, that allows them to organize all the appointments in one place, the advanced booking calendar makes appointment management easy and painless.
The smart time slots suggest the optimal time for each kind of service based on available time slots in the masters graphic.
What is more, with this App you should not think about the price of accommodation – price is automatically calculated for each appointment based on the chosen services.
The automatic reminder will be sent to the clients in advance, to make sure that they remembered about the future visits.
Have a problem with financial tracking? Forget about that with the "Wallet" feature, that will help you to track your finances on the go and not to miss important details.
Learn More – Beauty Manager App by BestWebSoft
Patient Manager – All Patients in One Place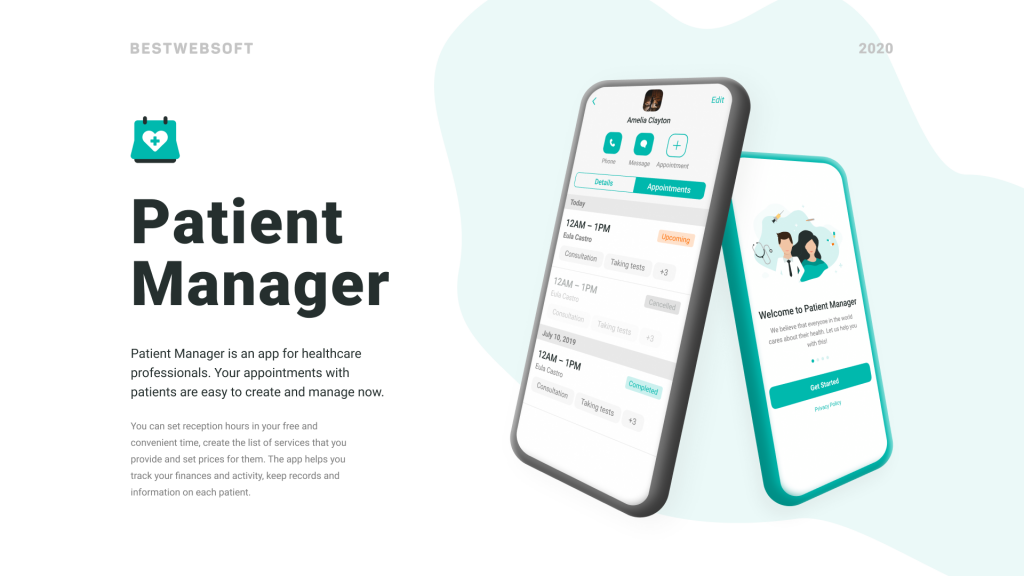 Health is important, but paper cards or phone calls can not be 100% reliable, giving your patient a chance to visit the doctor when it is needed.
Patient Manager App is designed for clinics and family doctors and is aimed to help them organize the day with minimal timeloss. Smart timeslots will offer the most suitable variant for each appointment based on it's kind, because of the opportunity to set the custom types of appointments, its duration and price.
The other feature will help the doctors to set the price for each visit just in a few clicks based on the kind of service the patient came for. What is more, the automatic calculation will help to control all incomes and never to miss the important financial details.
Be sure that the patient will come in time for the planned appointment with the automatic remainder of the future visits. This function will save a lot of time if the patient can not come and forget to inform you about it.
Learn More – Patient Manager App by BestWebSoft
ToDo Geo – Great Task Planner with Geo Location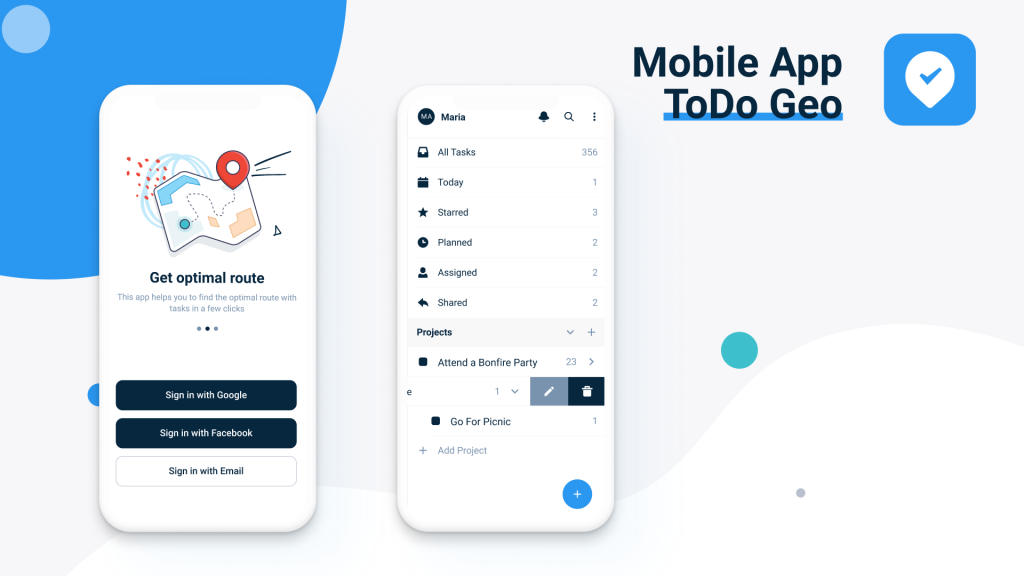 New way and new breath in the tasks planner world! We design a ToDo Geo App – a new way planner and are glad to introduce it to you!
ToDo Geo App is an excellent opportunity not to forget about the important tasks that take place in selected locations. This is a simple and effective mobile application for assisting the users in creating schedules bound to the place,
ToDo Geo can be used for cooperation on projects between the users from the beginning to the end using the shared lists or assigned tasks. The other thing you get is the possibility to add reactions to the tasks, which can improve understanding between workgroups.
The design is important, so we design the App intuitive and easy-to-use allowing teams of users to stay organized and co-operate on projects from the beginning to the end.
Learn More – ToDo Geo App Design by BestWebSoft
Car Service Manager – Manage your Car Service Customers in a Few Clicks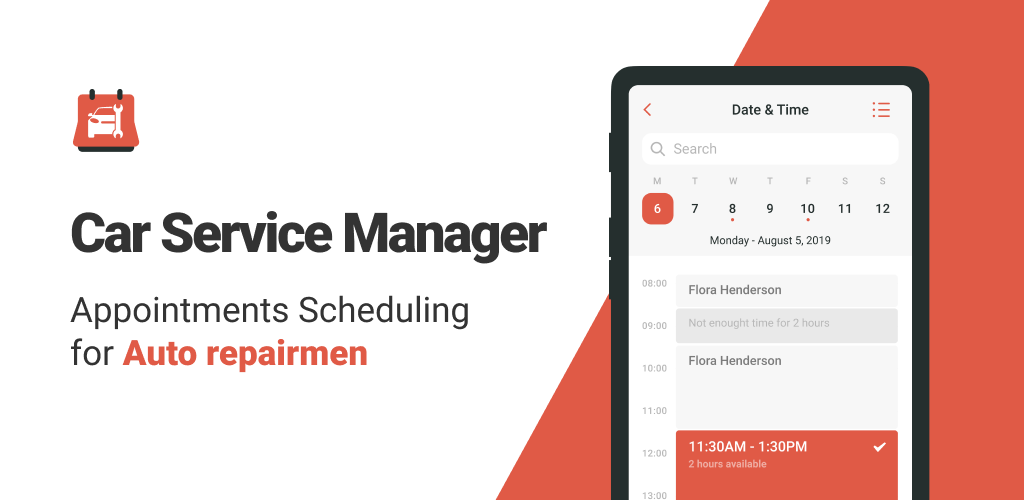 Have you ever muddled together the time the clients arrive? With the Car Service Manager, this situation would no longer exist. Car Service Manager App is an appointment scheduling for auto repairmen.
Create an appointment easily with a few clicks finding the date and time that suited the most for the selected service. Use automatic reminders via SMS to let your clients know that you are waiting for them in the agreed time.
Hard to track your incomes? A built financial tracking system will manage all the financial efforts.
Add special notes for every client to remember the things that were done in the previous time to know what you should check at first and know the history of repairs.
Learn More – Car Service Manager App by BestWebSoft
Renty – One Action You Make – One Car You Get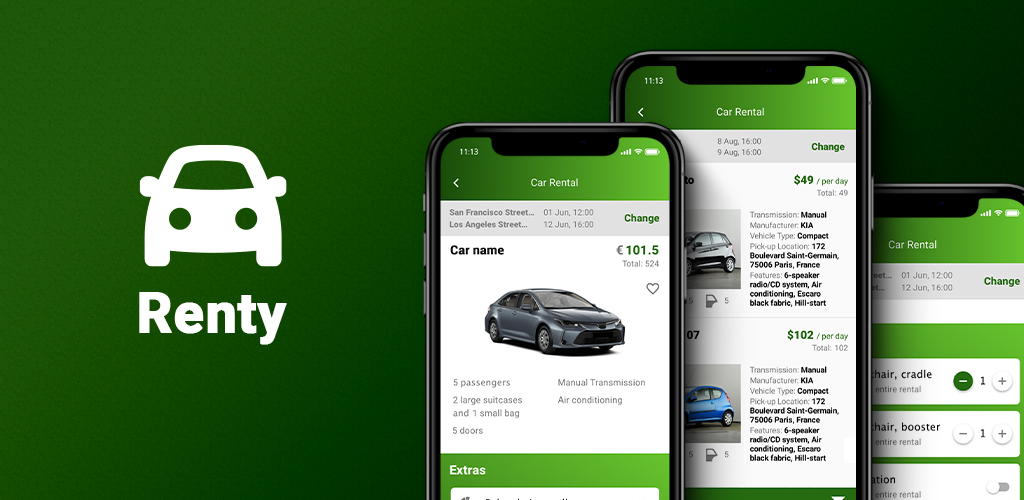 Created for those who are fond of our Car Rental V2, this App allows you to manage your car rental service on the go.
Add and manage a wide range of cars, manufacturers, vehicle types, or car classes. Manage orders and adjust price options between daily and seasonal prices. The other thing is the management of car info such as car location, the price per hour, agency, and all the important data that you may need in your rental deals.
The advanced notification settings will inform you about everything you must know.
Renty App – is a number of abilities to manage your rental business with your smartphone.
Learn More – Renty App by BestWebSoft
BWS Panel – Awesome App for Website Administration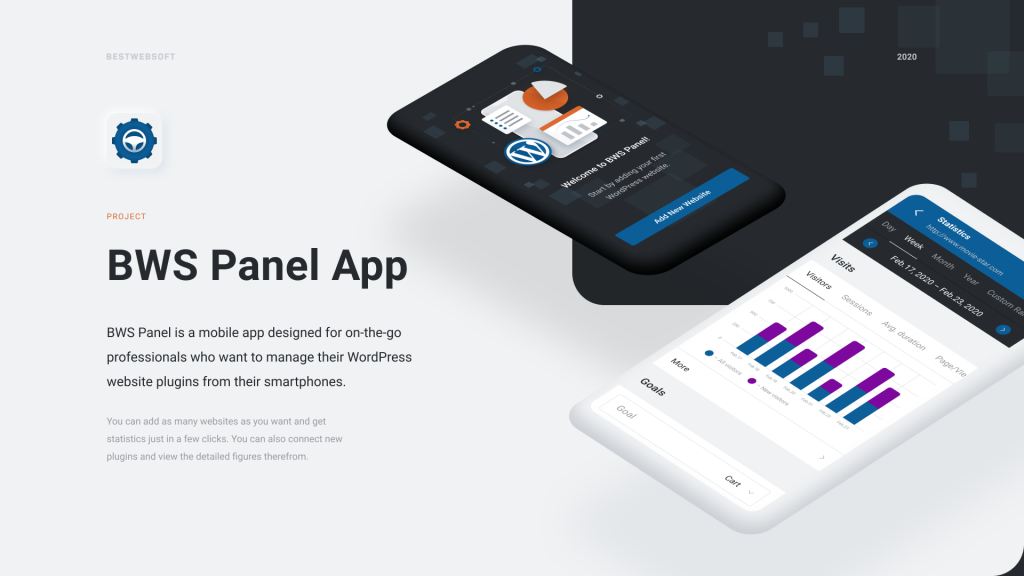 The other thing we design is BWS Panel App.
BWS Panel App is designed as an application for the on-the-go plugin administration of the WordPress websites. The perfect solution for those, who are always on the run.
Manage your BWS WordPress plugins in a convenient form via our smartphone. See the number of visitors or the number of incorrect login attempts, or just go for the detailed statistics of every page. Update or deactivate selected plugins, or even change the settings if you need it. What is more, with this app you can check your system status from the middle of nowhere. All functionality – in your smartphone!
Website management has never been so easy before. Find out more about excellent BWS Panel Application Design by BestWebSoft for administration from BWS Panel App.
Conclusion
Mobile development is the new boundary that we are going to expand with our beautiful and helpful applications.
A good App is not only the functional and featured code but also a unique design, constant testing, and using modern UX technologies to please even the most demanding users.
Our team works hard in every sphere of development including Android and iOS development, design and UX&techSpec, QA testing, and even server-side coding. So, we do our best to create the most powerful apps you ever had.
Best wishes and good luck with all your starting!